What Locations Does Turnkey Have a Presence?
Turnkey offers exceptional professionals and subject matter expertise in the areas of project management and business services, technical support, engineering, design, surveillance and maintenance, waste management, logistics, hazardous material and waste packaging specialists. Turnkey has provided staff support to ORNL for the Modernization Project office and Nonreactor Nuclear Facilities Division (NNFD) for the previous six years.
Turnkey has nearly 20 years of experience successfully delivering professional services throughout the DOE Complex and most recently to the Y-12 National Security Complex, East Tennessee Technology Park, Oak Ridge National Laboratory, Paducah Gaseous Diffusion Plant, Centrus, Sandia National Laboratory, plus other federal and commercial clients nationwide.
Turnkey/Interstate Ventures Project Locations & Disposal Facilities: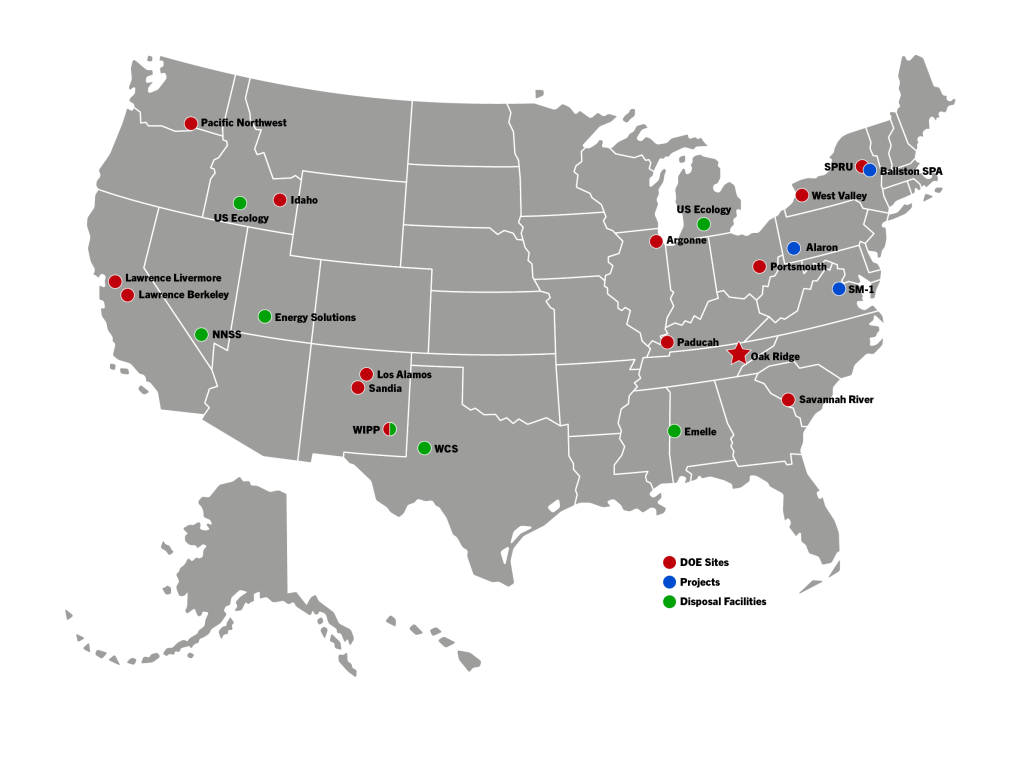 Hear from some of our customers:
"Well done Interstate Ventures – we have a tough customer and this shipment had a lot of moving parts. Your team came together and provided professional services to transport this radioactive overweight shipment to Texas. It is a pleasure to deal with all your folks – but most of all your Driver was extremely professional and courteous to our customer. These days the driver of the truck represents everything your company is about, and Charlie was top notch."
"Interstate Ventures went above & beyond on our last shipping campaign. They gathered us the trucks & drivers we needed to complete our campaign on schedule and without issue."